Cancer Training Available
Cancer Demystified Webinars - Your Essential Guide to Cancer.
Further education of everyone working in the cancer field is, vital. And not just doctors and nurses  but MDT coordinators, cancer data collectors, cancer registration staff, clinical trials staff, pharmacists, occupational therapists, physiotherapists, psychologists, radiographers, nuclear medicine staff, medical secretaries…the list is endless.
There are many people who work in cancer services who need access to this knowledge. These webinars are everything you need to improve your cancer knowledge without the need for travelling and time out of the office. Each webinar lasts around 60 mins and is run usually first thing in the morning or early afternoon; plenty of time to fit in all the other work that needs to be done and they do not compromise on quality.
Feedback tells us that attendees gain additional confidence in the role that they play, from understanding more about cancer and the terminology associated with it. Our patients are very well educated nowadays and quite often they will ask difficult questions about their disease. People working within cancer services need to be equipped with a solid foundation and understanding about cancer to help in these situations.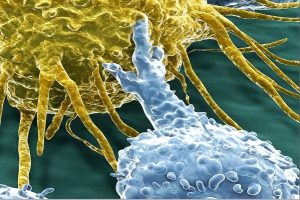 "Thoroughly recommend these sessions. So much easier to understand than any previous teaching I have had. David relates the subjects to easily relatable situations and puts things in very understandable language. Thank you. I feel my patients will benefit from my better understanding of how their treatment works."
Having staff who understand about cancer gives them context to the work they do, and makes things so much easier and meaningful . Clinical coders, data analysts, finance managers, PA's, Research staff may have no background in cancer as a disease. A deeper knowledge and understanding around cancer supports improved recording and use of information which leads to better services and improved patient experience.
"It was a very informative webinar that has widened my knowledge which will in turn benefit my role and the patients I support."
"I thought that this session was very useful and made things that I have been hearing for years make a lot more sense! I loved using the piece of paper analogy to describe well and poorly differentiated tumours."
"The webinar was very informative and in easy language to help me understand what was being spoken about. It was not rushed or going so fast that I could not stay focused. brilliant!"
The webinars are split into 3 areas really and you can take a look at the topics on offer here – www.ohconsultancy.co.uk/webinars
The 3 areas roughly split into:
General understanding about cancer, lots of terminology and cancer biology
Treatment for cancer (Radiotherapy, Chemo, Targeted, Immunotherapy)
Tumour specific areas
If you have been given a code, then use it to access the webinars. If you do not have a code, then ask your manager or alternatively drop David a line.
David has over 30 years' experience of teaching about cancer and is the author of 'Cancer Demystified', your handy reference guide to cancer . His engaging style has benefited many from the NHS, Cancer charities, Pharmaceutical companies and many others to better understand cancer as a disease. To find out more contact David ( doh@ohconsultancy.co.uk) or visit www.ohconsultancy.co.uk