Video Consultations for Secondary Care
Video animation and guidance resources for NHS patients and clinicians to help them do online consultations
Design Science have developed a suite of guidance resources with The University of Oxford and Barts NHS Trust to help patients and clinicians with conducting video consultations.
The downloadable resources are are hosted on the NHS England and NHS Improvement website and the FutureNHS Collaboration platform.
The project is funded by The Health Foundation,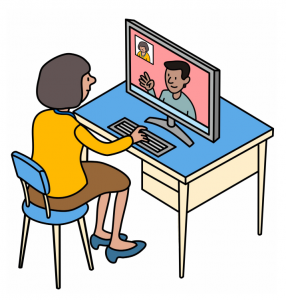 National Institute for Health Research, Higher Education Innovation Fund and Wellcome.